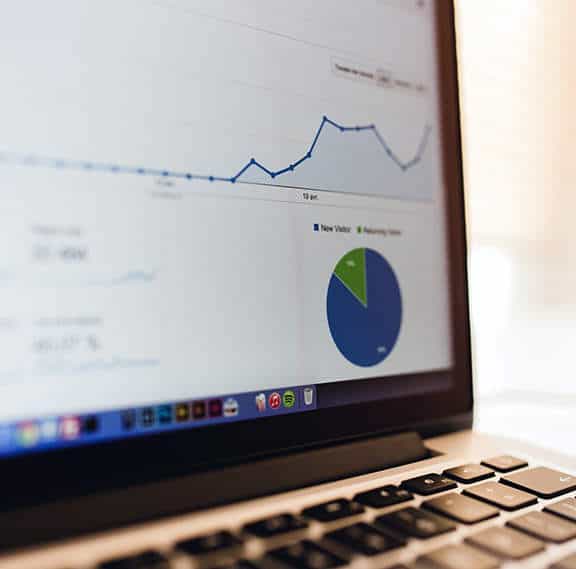 Do you need help setting up Microsoft Business Central 365 or Dynamics Navision?
Would you like to implement, rearrange or improve Microsoft Dynamics NAV at your organisation in order to get the most out of it? Finance 4 Fashion can help you to do this. We are specialised in setting up and rearranging the Dynamics NAV & Dynamics 365 Business Central environment. Our improvement mentality motivates us to want to show you all the possibilities that this software program offers. Where necessary, we can implement efficient improvements in your Dynamics ERP environment.
Microsoft Business Central 365
Are you looking for a Navision finance consultant or ERP consultant? We can implement Dynamics NAV or Dynamics 365 Business Central for you.
Signals In Your Organization
We can offer workable solutions for Dynamics NAV or 365 Business Central.
Transparent Reporting
The great benefit of Microsoft Navision / BC 365 is the easy drawing up of transparent and unambiguous financial reports.
Finance 4 Fashion collaborates with CloudFashion for your total software solution
CloudFashion offers user-friendly ERP software, which supports all your business processes. In addition to all standard ERP functionalities, CloudFashion has developed a module especially for the fashion industry that seamlessly connects to the basic ERP software package.
Ask The Dynamics NAV / 365 BC Finance Specialist About The Possibilities And Contact Us!
Microsoft Dynamics Navision and BC 365
With this software program, you will book the most optimal results between your departments and accounting and make the translation to extensive and ingenious reporting. We also have a great deal to offer your organisation in setting up, rearranging and optimising Dynamics NAV / BC 365. We aim to get the most out of your Dynamics NAV / BC 365 environment.
We carry out the activities in consultation or in collaboration with your software supplier and programmer.
Do you recognize these signals in your organization?
Issues with processing invoices, or a great deal of time is lost through the manual entry of invoices

Many questions about financial transactions and their processing

Too much work is still done with the (legacy) Excel system

Generating management information costs a relatively large amount of time

Supplier, contact and article data are out of date
With all these issues, Finance 4 Fashion can offer concrete and good workable solutions with the setup and rearrangement or optimisation of Dynamics NAV or Dynamics 365 Business Central. We will be pleased to inform you of all the possibilities, so that your organisation can make optimal use of all the advantages in the short-term.
Transparant Financial Reports
The great benefit of Microsoft Navision is the easy drawing up of transparent and unambiguous financial reports. You can use these reports immediately for internal management reporting or further detailing in Excel. The reports are very useful for the daily monitoring of key figures and periodic comparisons. This enables you to make quick adjustments in the processes. Where necessary, you can integrate these reports in your existing reporting. You can generate the reports at multiple levels, such as collection, brand, product group, department etc.
Once the financial basis has been set up completely and uniformly, you can use the report layouts for multiple companies. This enables you to make a pure comparison of companies. This also simplifies the consolidation and structure of your annual accounts.